Ashland University alumni and friends are cordially invited to attend an upcoming concert of the Ashland University Choir and Chamber Singers as they travel close to you. The 2016 tour presents concerts scheduled at various churches in northern Ohio, West Virginia and Washington DC. The following performances are free and open to the public.
Monday, May 16, 7:30 p.m. at Zion Lutheran Church, 503 Columbus Ave, Sandusky OH, 419.625.2112
Tuesday, May 17, 7:30 p.m. at Messiah Lutheran Church, 21485 Lorain Rd, Fairview Park OH, 440.331.2405
Wednesday, May 18, 7 p.m. at St. Paul's Lutheran Church, 309 Baldwin St, Morgantown WV, 304.599.0620
Thursday, May 19, 7:30 p.m. at St. Joseph's Catholic Church, 313 2nd St NE, Washington DC, 202.547.1223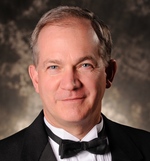 Under the direction of
Dr. Rowland Blackley
the 2016 Tour program includes selections from throughout the 2015-2016 concert season. Pieces by American composers Morten Lauridsen, Jean Berger, Eric Whitacre, and Moses Hogan are featured along with those of Schütz and Mendelssohn. The Ashland University Chamber Singers will contribute madrigals from the Renaissance and more popular charts from the twentieth century. Selections from Handel's
Messiah
round out the program. There's something for every choral taste!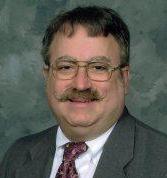 The choirs are accompanied by
Dr. Timothy E. Guenther
, University Organist and Director of Music Ministry at Gethsemane Lutheran Church in Columbus, Ohio. He teaches applied organ and harpsichord, as well as courses in fundamentals of basic musicianship, and serves as accompanist as needed for the University Choir, Chamber Singers, and Ashland Area Chorus. He holds degrees in organ performance from the Eastman School of Music of the University of Rochester, the University of Alabama and The American Conservatory of Music.
The Ashland University Choir is composed of singers representing many academic majors across campus. Each year the members are selected by private audition and rehearse three days a week. The ensemble performs programs of unaccompanied literature of all eras as well as major works with orchestra.